COURSE Market Research
Brand Research
A Comprehensive Introduction to Brand Research.
Created by
Brad VanAuken
About this course
This is a comprehensive introductory course on brand research. It focuses on how to use marketing research successfully in building brands and it highlights the most important marketing research issues and considerations. Further, you will learn about more than 40 different qualitative and quantitative research methodologies and when it is appropriate to use each.

The course also provides an in-depth look at brand equity measurement and introduces the five drivers of customer brand insistence – awareness, relevant differentiation, value, accessibility and emotional connection. It highlights other brand research including brand positioning, brand extension, naming, logo, marketing copy and advertising research and it covers market segmentation research in-depth. In the brand positioning research segment, you will learn how to create brand positioning maps.

Further, you will learn about the qualitative techniques of laddering, projection, analogies, metaphors and guided imagery. And you will learn about the quantitative techniques of scaling, cross-tabulation and determining the appropriate sample and screening criteria. You will also learn about tagging responses to open-ended questions. And we will very briefly touch on regression analysis, factor analysis and cluster analysis – just enough to make you conversant on those topics.

The course covers methodologies that span from environmental scanning and ethnographic research to conjoint analysis and galvanic skin response. You will also learn about customer service testing and ways to gather information on your competition.

The course includes links to 35 accompanying online blog posts.

You do not need to be a market researcher or someone trained in statistics to take this course. The course is designed to make you a better business partner in requesting and helping identify and design the most appropriate research for the problems you are trying to solve.
What you will learn?
Understand the difference between qualitative and quantitative research
Learn what the most important brand equity measures are
Understand the most important considerations and issues in designing marketing research
Learn what research supports successful brand positioning
Learn what research support successful brand extension
Learn how to test brand names, logos and advertising
Learn how to create brand positioning maps
Skills Covered
BRAND RESEARCH
MARKETING RESEARCH
CUSTOMER INSIGHT
BRAND EQUITY MEASUREMENT
Certificate of completion
---
---
100% moneyback guarantee
If you cancel within 10 days and you're not completely satisfied, we'll give you all your money back. No questions asked.
Training 2 or more people?
Get your team access to 1,777 top CPD Marketing courses anytime, anywhere.
Section 1. Brand Research - Part A-Part1
Brand Research - Part A
58m 59s
Section 2. Brand Research - Part B-Part1
Brand Research Part B
1h 14m 55s
Section 3. Lifestyle & Behavior Segmentation Example-Part1
Lifestyle & Behavior Segmentation Example
6m 34s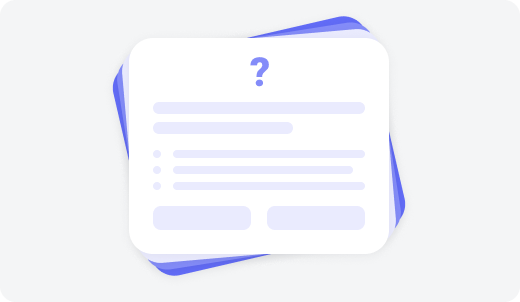 Brand Research
10 questions
Learn from the best
Brad VanAuken is president and founder of BrandForward, Inc., a brand strategy consultancy with clients throughout the world. Previously, Brad was the vice president of marketing for Element K (now Skillsoft), a leading e-learning company and director of brand management and marketing for Hallmark Cards, Inc. During his tenure as Hallmark's chief brand advocate, Hallmark rose to 4th in the EquiTrend national quality brand ranking and Hallmark received the Brand Management of the Year award. Recognized as one of the world's leading experts on brand management and marketing, Brad is a much sought-after speaker and writer. He has been interviewed by ADWEEK, CNN, Entrepreneur magazine, Forbes magazine, Fox News, HLN, Investor's Business Daily, NPR and The Bloomberg Money Show. Brad has served as an expert witness on brands in federal court. He was an adjunct professor of marketing at Avila University and RIT and has been a guest lecturer at many universities including Harvard, Stanford and Northwestern. He wrote Brand Aid, which many business schools use to teach brand management. He authors www.BrandingStrategySource.com, a blog that has been repeatedly recognized as a Top 50 Branding Blog by feedspot, a leading RSS reader. In 2008 and 2009, Invesp identified him as one of the top 100 marketers. Brad has a BS degree from Rensselaer Polytechnic Institute and an MBA from Harvard Business School.